Welcome to RhodoDirect, your go-to source for top-quality rhododendron plants and outstanding service.  We have been supplying rhododendrons to keen gardeners throughout New Zealand for over 20 years, and our move to West Melton, Christchurch, has enabled our customers to come in and choose their plants directly from the RhodoDirect Nursery.  It has provided us the opportunity to expand our rhododendron range and offer an even better selection to our customers.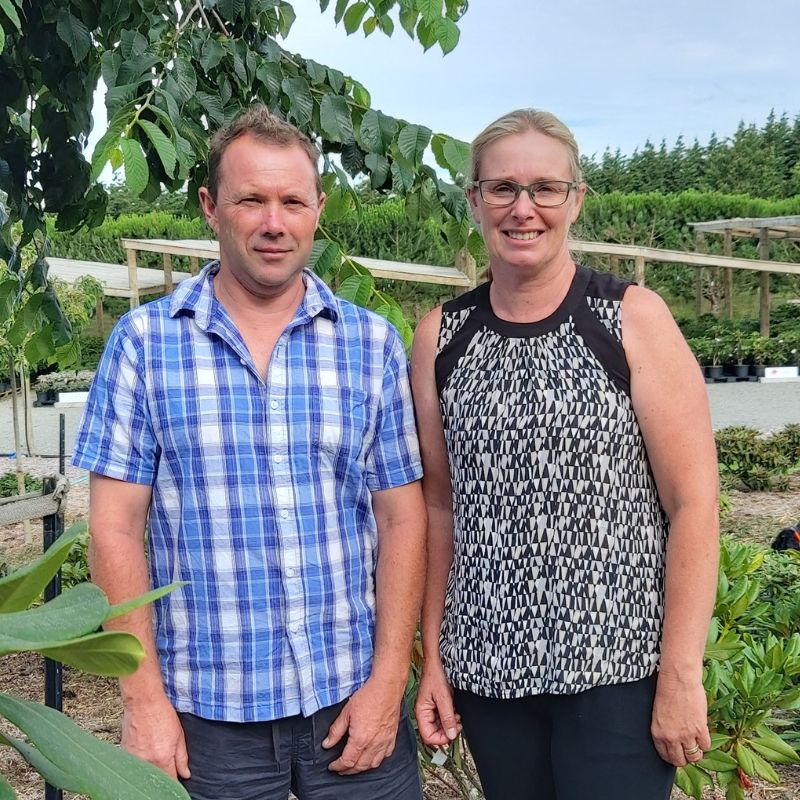 At RhodoDirect, we are passionate about horticulture and take pride in our extensive experience and skills.  With a keen eye for design, we enjoy the challenge of creating new gardens and selecting the perfect plants for the climate and soil conditions in your area.  Our focus on quality extends to our expertise in rhododendrons which we propagate and grow on-site, ensuring that you receive plants perfectly suited to your needs.  As members of local rhododendron gardening groups and with Lisa as a councillor for the New Zealand Rhododendron Association representing Canterbury, we are dedicated to sharing our knowledge and expertise with others.
Our commitment to rhododendrons goes beyond just providing quality plants.  We are actively involved in conservation projects that involve rhododendrons in our local area, and Lisa frequently engages in public speaking engagements to promote awareness and shares her knowledge.
Be sure to follow us on Facebook, Instagram, YouTube and our website for garden inspiration and tips.  Our extensive rhododendron display garden is an ongoing project, and we eagerly anticipate sharing what we learn along the way.  As your trusted rhododendron experts, we are excited to discuss these beautiful plants with you and assist you in creating your dream garden.
Happy gardening from Lisa, Stephen and our RhodoDirect Team!